Contact Info
Hermann Wurst Haus
Mike Sloan
234 E 1st
Hermann, MO 65041
Phone: 573-486-2266
Text the word: WURSTHAUS To: 72727
Website:
www.hermannwursthaus.com
Photo Tour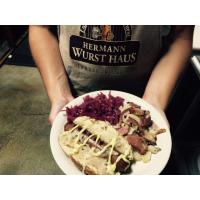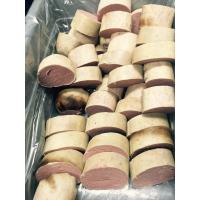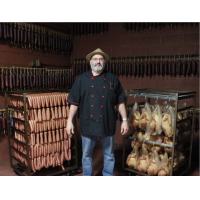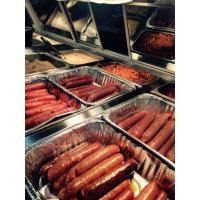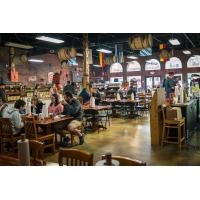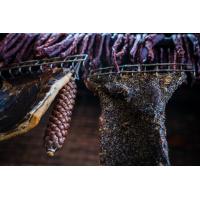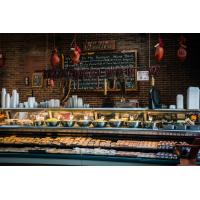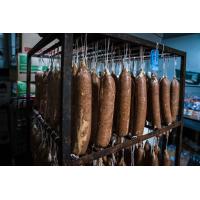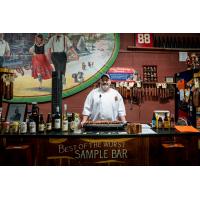 Hours of Operation
Monday - Thursday: 9:00 AM - 4:00 PM
Friday: 9:00 am - 4:00 PM; 5:00 - 8:00 PM
Sarturday: 8:00 AM - 4:00 PM; 5:00 - 8:00 PM
Sunday: 8:00 AM - 2:00 PM

About Us
The Hermann Wurst Haus is located in historic, downtown Hermann, Missouri. Mike and Lynette Sloan, owners of the Hermann Wurst Haus, opened the doors on September 1, 2011. Combined they have more than 70 years of experience in the meat processing business and produce more than 62 varieties of fresh and smoked sausages and bratwursts. All sausages and bratwurst are handcrafted in-house by three-time hall of Famer, Wurstmeister Mike Sloan. Wurstmeister Mike has won more than 500 international, national, state, and regional awards; including 14 best of show honors and 29 International awards from the German Butcher's Assoc. in Frankfurt, Germany.
Today Mike and Lynette are living and breathing their true passion, owning their own business where they are creating award-winning bratwurst and sausages for everyone to enjoy.